Tangerine Mint Sparkling Margarita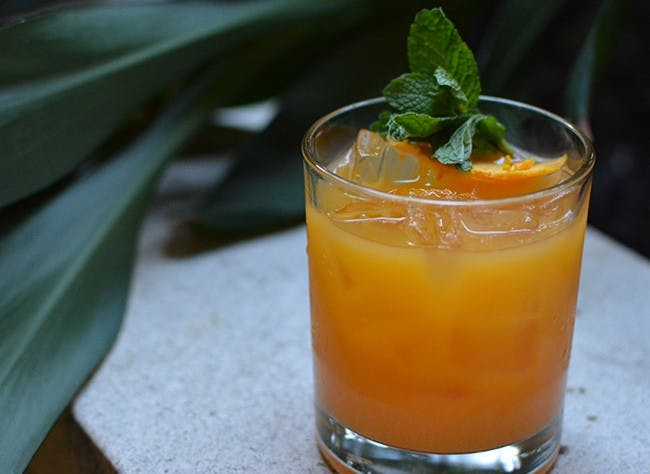 This citrusy margarita with a hint of refreshing mint sets the mood for your winter escape to the tropics and sends the blues packing. Tangerines are packed full of Vitamin C and fiber, and some studies show their peels may lower cholesterol.
Makes 1 cocktail
2 ounces freshly squeezed tangerine juice
1 pinch tangerine zest
1 squeeze lime
5 fresh mint leaves
1 splash simple syrup, to taste
Ice, for cocktail shaker
1 1/2 ounces reposado tequila
1 ounce sparkling water
1 mint sprig, for garnish
1 tangerine peel twist, for garnish
In a cocktail shaker, combine tangerine juice, zest, lime juice, mint, and simple syrup. Using a muddler or the back of a spoon, mash the mint to release flavor. Add ice and tequila. Shake thoroughly, pour into a chilled glass, and top with sparkling water. Stir lightly. Garnish with mint sprig and tangerine peel twist and serve immediately.