Crème Fraîche Mashed Potatoes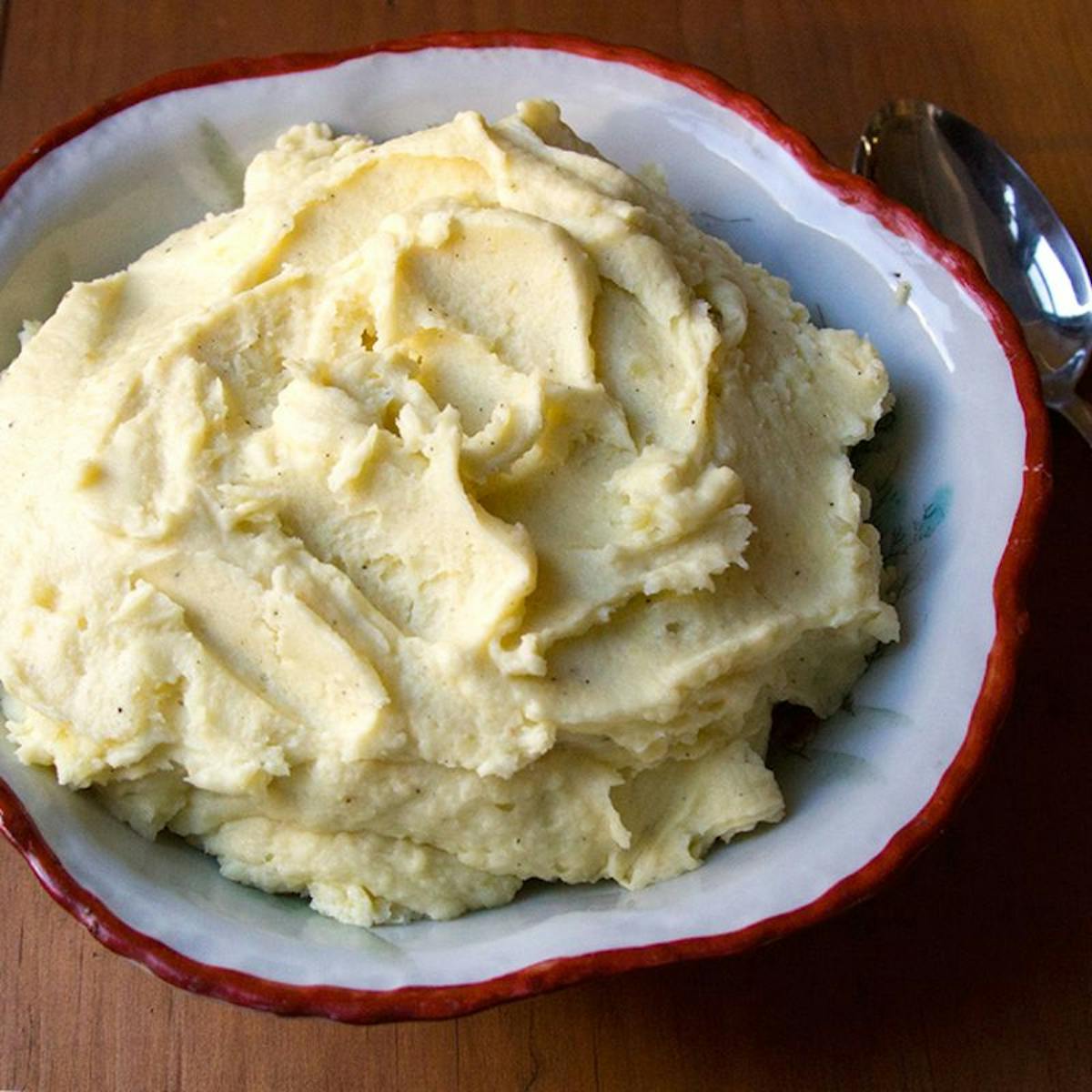 Mashed potatoes combined with butter and crème fraîche make the ultimate rich, creamy side perfect for Thanksgiving. Parsnips, turnips or other root vegetables, can be used in combination with or in place of the potatoes.
serves 8
3 lb. Yukon gold potatoes, peeled and quartered
1 cup crème fraîche
8 tbsp. unsalted butter
Kosher salt and freshly ground black pepper, to taste
Boil potatoes in a 6-qt. saucepan of salted water until very tender, about 20 minutes. Drain potatoes and mash with a potato masher, or pass through a food mill or a ricer into a bowl. Bring crème fraîche and butter to a simmer in a 2-qt. saucepan over medium-high heat. Pour over potatoes and add salt and pepper; stir to combine.